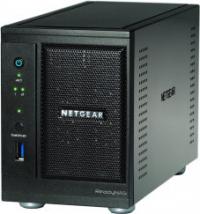 Date: 01 May 2011 @ 13:01
We have a number of customers who just want a common place to store their files and don't need a full WIndows Server Solution.  The Netgear ReadyNAS is ideal for this.
Even the base model allows the installation of RAIDed hard drives, security restrictions, automated backups and even remote backups to the ReadyNAS Vault.  A ReadyNAS can be purchased for less than the price of just the Windows Server operating system.
Please contact us for more details.